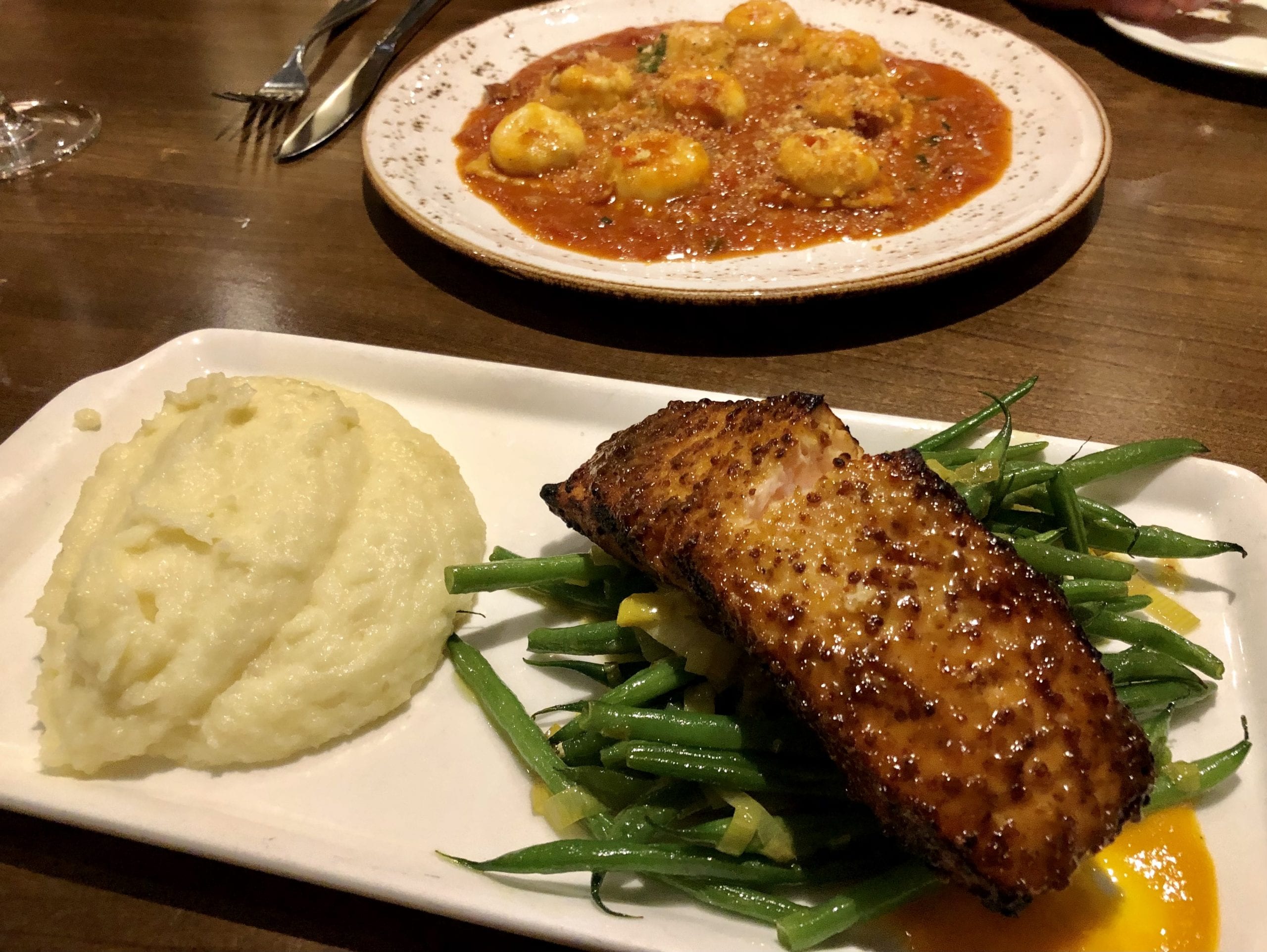 Eat IN Connecticut launches #BEKINDtoRestaurants – We-Ha
West Hartford-based Eat IN Connecticut has launched a social media campaign to raise awareness of the challenges restaurants face "behind the scenes" to create a more understanding, patient and KIND culinary community.
Submitted
The team of foodies behind EAT IN Connecticut, a Connecticut Food & Drink Instagram account and Facebook group with a 40K community, launched #BeKindToRestaurants – a social media campaign to support the food and drink industry.
#BEKINDtoRestaurants will give the audience a behind-the-scenes look at Connecticut restaurants to better appreciate and understand the current climate and the barriers our restaurants and bars face. The goal is to help the catering public become more aware of the challenges that restaurants face, in the hope of creating more understanding, support and patience within the restaurant community.
The message is simple: BE NICE when you dine.
The campaign launch on Monday, October 4, 2021 will feature a series of posts on the @eatinconnecticut IG page that will show the public a 'behind the scenes' look at restaurants through photos taken (and provided by) participating restaurants. These images will be accompanied by a statement or quote from the restaurant about what is really going on behind the scenes right now. In the post you will find the hashtag #BEKINDtoRestaurants.
"There is a real need to raise more awareness of the challenges our restaurants are facing right now, from understaffing to rising food costs, supply chain issues, etc. because at the end of the day, our restaurants are barely holding up. on, "said Kristen Fritz of Eat IN Connecticut. "We hope that showing the culinary community what is really going on behind the scenes will in turn create a more grateful, patient and kinder cooking community."
As seen on countless restaurant and bar social media feeds, the food and beverage industry currently faces multiple obstacles, many of which go completely unnoticed by the restaurant community at large, leaving frustrated or confused customers when dining out, sometimes leading to negative consequences. experiences for the boss. Whether it's longer wait times, smaller menus, their favorite restaurant that seemed incredibly busy one day to their doors suddenly closing the next, customers often wonder why.
According to a recent survey conducted by the National Restaurant Association and shared via the CT Restaurant Association:
75% of Connecticut operators say their sales volume in August 2021 was lower than it was in August 2019.
78% of Connecticut operators say their restaurant currently does not have enough employees to meet current customer demand.
79% of operators say their total labor costs (as a percentage of sales) are higher than they were before the COVID-19 outbreak
90% of operators say their total food costs (as a percentage of sales) are higher than they were before the COVID-19 outbreak.
The data above clearly shows why people have lost their smile. An industry that allows many of us to break bread with others, celebrate special moments, raise funds for local organizations and forge new experiences is struggling… hard. And as the winter season approaches, it will become more and more difficult.
"Connecticut's restaurant industry was among the first and most directly affected by the pandemic, and although things have started to improve, this central sector of our economy and its many employees have still not returned. to normal, "said Scott Dolch, executive director of the Connecticut Restaurant Industry. "In fact, nearly half of Connecticut restaurants say their sales remain lower than they were a year ago, and 78% say they still don't have enough employees to meet the demands. customer demand. In these difficult times, it is extremely important that we all show understanding and patience with our hard working restaurant workers. "
"Food makes people happy, and even when the fries are down, our restaurateurs have come together and supported our community in more ways than most," said Jeannette Dardenne of Eat IN Connecticut. "We must all remember that restaurants have always been there for us and are regularly called upon to help the community, whether through donating gift cards or supporting fundraisers for them. schools and local organizations, not to mention those who have generously donated to hospitals. and frontline workers in the face of this pandemic. Now it's time to give them back.
The dining community of @eatinconnecticut is encouraged to help spread the message at #BEKINDtoRestaurants by sharing posts and joining the conversation. AND if you work in the food industry and would like to participate, please send us a DM @eatinconnecticut on Instagram.
About Eat IN Connecticut:
The Eat IN Connecticut team has been developing and implementing food and beverage industry awareness campaigns since 2014. Since its inception, the goal has always been to bring together foodies and industry insiders. catering to talk about the food and drink scene across the state. . From the #CTLovesPR campaign that ran years ago that raised over $ 10,000 at the beloved 86D: A Culinary Competition, events that gave chefs the opportunity to show off their skills in front of a captivating audience , Eat IN Connecticut continues to connect the general population with the chef community and to provide a behind-the-scenes look at the Connecticut restaurant industry.
Do you like what you see here? Click here to subscribe to the We-Ha newsletter so you'll always be up to date with what's going on in West Hartford! VSclick the blue button below to become a supporter of We-Ha.com and our efforts to continue to produce quality journalism.