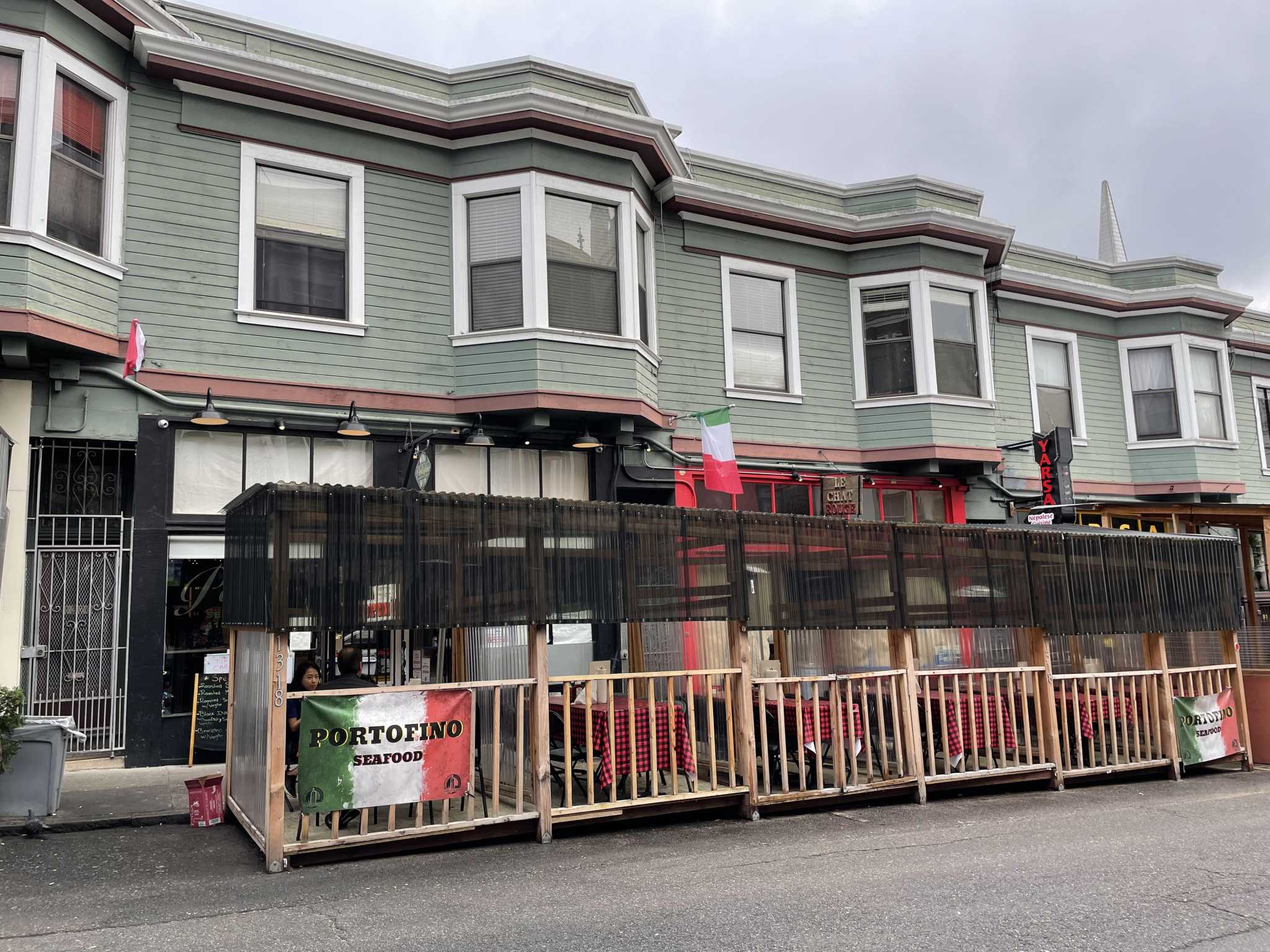 Inspectors hit SF restaurants with 'puzzling' parklet violations despite mayor's promise to delay enforcement
Despite assurances from the Mayor of London Breed that restaurants would not face immediate fines for parklets now considered out of code, city inspectors hit a block of North Beach on Wednesday with more notices of 'breach – posts that threatened fines of up to $ 500 per day if their parklets are not in compliance within two weeks.
Elevate published a statement online On Tuesday, we re-engaged in the city's shared spaces program following a story from Chronicle about restaurant owners struggling to comply with the new city rules on time they were given. But the Wednesday morning notices sparked fear among homeowners who thought they had more time.