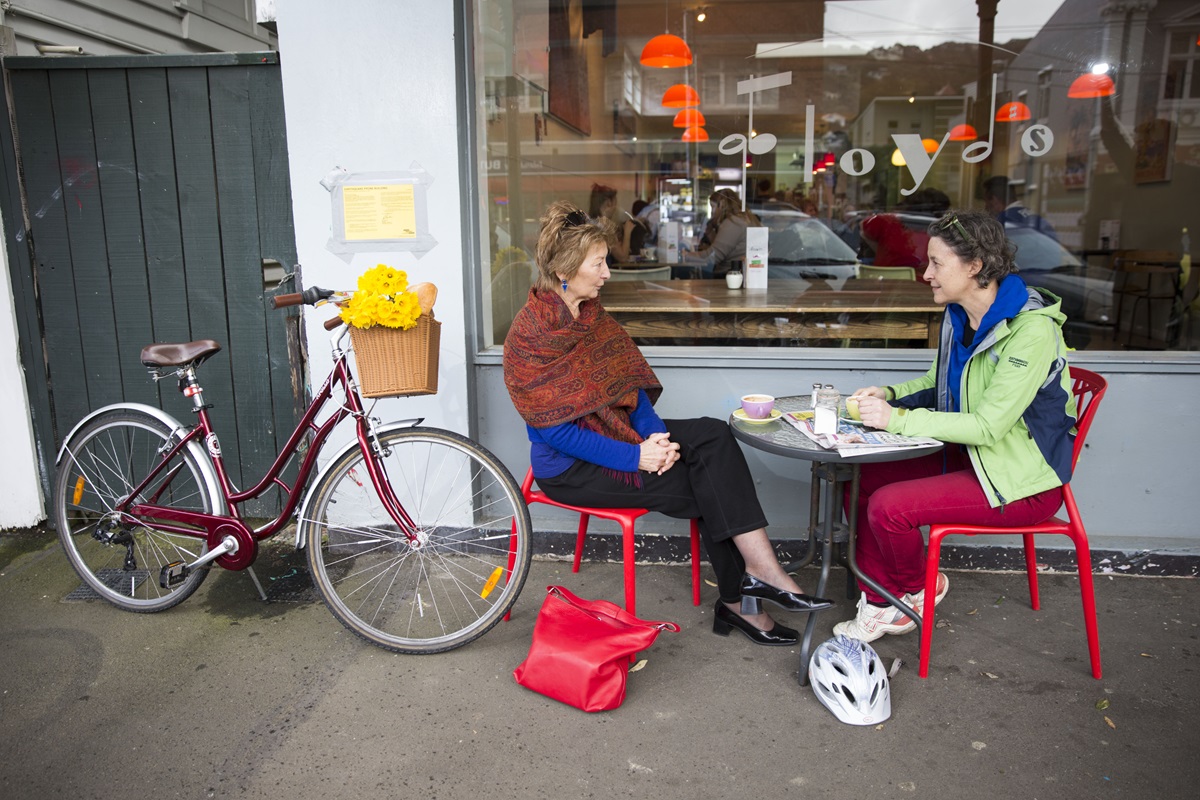 News and information – Council works to support the hospitality sector
Wellington Mayor Andy Foster said that "the package includes free short-term pavement leases, a special license fee to reschedule a canceled event and the potential opening of outdoor spaces such as parking lots, large trails and other parts of town to facilitate alfresco dining.
"The COVID-19 restrictions have hit the hospitality industry hard and added a layer of complexity to the operation of their businesses. In these continuing and uncertain times, it is imperative that we create as much flexibility as possible with innovative ideas to alleviate the pressures of COVID-19 restriction.
"The work of WellingtonNZ and our event sector, and our community engagement as a whole for maximum level immunization should ensure a prosperous and enjoyable Christmas and New Year for residents and our visitors," said the mayor.
The Council will process short-term rental requests free of charge so that businesses can set up their tables on the sidewalk outside their establishment.
Businesses that have been granted a special alcohol license for a one-time event that has been canceled due to COVID-19 will have their fees withheld by the Council for when they can reschedule the event.
Council public health group director Helen Jones says the council is exploring options for street food on wide public paths, attached to a restaurant, cafe or bar, where people can sit. to eat.
"With the arrival of summer, we are also considering possibly converting parking spaces outside restaurants and bars to outdoor seating areas, and consider what other spaces in the city can be opened up to facilitate outdoor meals. These initiatives will complement the number of tables available for food service and support COVID-19 public health guidelines for being outdoors when socializing where air is circulating.
"Big restaurants and little mom and dad gamers across the CBD and suburbs of Wellington know their surroundings and how they could optimize their space. We ask them to come to us with their ideas for their outdoor spaces so that we can provide advice on how to make them happen within the framework of current legislation and health and safety guidelines, "explains Helen.
The Board has set up a project manager to work specifically with hotel companies to provide advice and guidance.
Councilor Simon Woolf, chair of the Pūroro Hātepe Regulatory Processes Committee, says the industry is working together.
"We know that groups of Wellington hospitality owners are working together to see how they can extend their space onto the streets," he says.
Unless permitted, outdoor dining areas can only serve food, not alcohol, as current government law does not allow it. Obtaining a license can also be expensive and time consuming.
"There are some very innovative ideas all over the country that we are monitoring. In Auckland, companies are getting creative with their outdoor spaces by installing greenhouses for customers to sit outside of their premises. A similar idea could be used in Wellington, but we should consider our weather to be slightly more changeable, "adds Councilor Woolf.
Jeremy Smith of Hospitality New Zealand says the industry needs this support.
"The lockdown has been difficult for hospitality, and we appreciate the Council's plans to help us use the areas surrounding our businesses to improve alfresco dining and increase seating availability.
"We encourage Wellington bar and restaurant owners to contact the Council with their creative ideas for using their spaces to grow their businesses," he says.
For more information, the hospitality industry can send an email to [email protected]