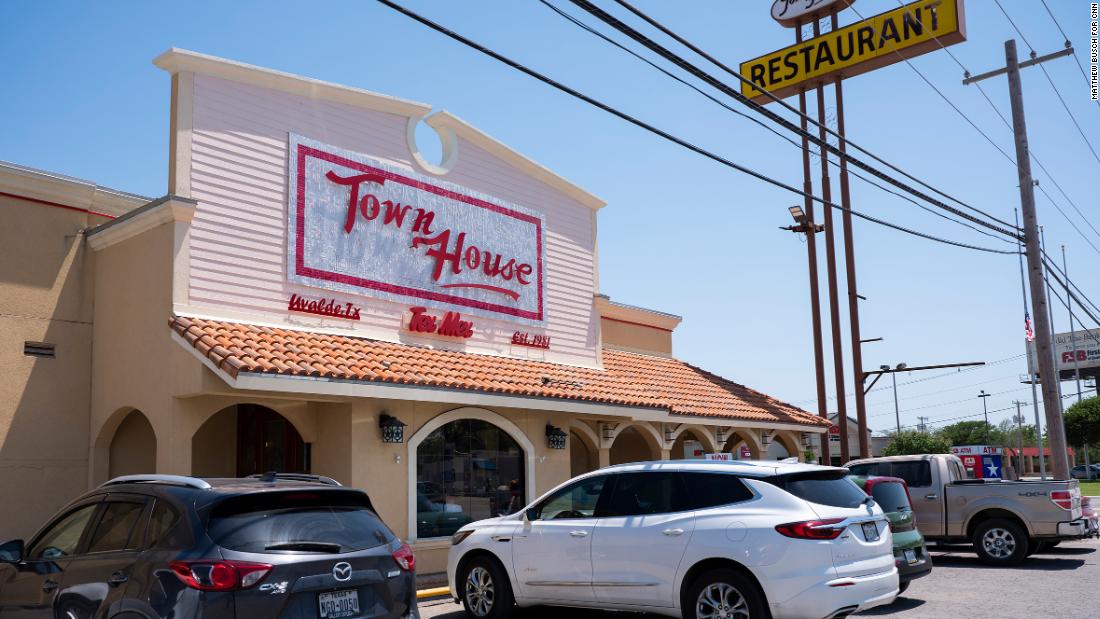 Residents of Uvalde find little solace in their beloved restaurant Town House
The tanning booths and dark wood tables of this family-style restaurant are overflowing with diners. It's hard for waiters to squeeze through when taking orders and refilling empty glasses. Despite the crowds, it's uncomfortably quiet.
"They were just babies," whispers a woman, her body moving towards the large television in the center of the dining room.
"Just babies," echoed the two men sitting next to her.
He tunes in to the evening news, which seems stuck in an unforgiving loop of dead children's faces and gruesome details of a massacre in Texas that no one is likely to forget.
Juan Martinez, co-owner of Town House, has served this community for over 40 years. He had never seen him so dark, so torn. People are crying in every corner of the restaurant famous for its comfort food.
"It's dark and heavy," offers waitress Cristy Marsh. "But it's not always like that, we're a family here. People are generally happy, come to listen to music and eat together. But right now it's dark."
Marsh can't help but imagine the carnage in his mind. She forgets orders and walks around in the fog. The restaurant is understaffed because five children linked to the employees were killed in the massacre, she said, and her colleagues came out, mourning their deaths. The waiters who came take breaks in the back to cry.
On the other side of the restaurant, a woman sits with her partner, holding a cup of coffee. Her eyes haven't moved from the television screen, and the tears are silently flowing. Her drink must have gone cold, because she hasn't taken a sip all night.
Hours pass, the sun slowly sets, casting a shadow over Town House. Other customers arrive.
"I can feel everyone's sadness today," waiter Aaron Gonzalez said, before diving back into the rush to serve country-style fajitas and fried steak. "I'm sure every town where there's been a school shooting said the same thing as us: it's a small town, we didn't expect this, why us? It was difficult to accept."
One by one, the diners get up and go to the cash register to pay their bills. Tonight, the cashier's first question is not "How do you want to pay?" but rather "How are you feeling?"
Some can't bear to answer and just shake their heads in disbelief. Others share stories — they know someone who died, someone who was in the building, someone who will never send their child to that school again.
"I don't know how I can move on," a man says as he signs a credit card receipt.
But the world is moving, even here. The waiters continue their rounds asking, "Do you want more tea?" "Ketchup for your fries?"