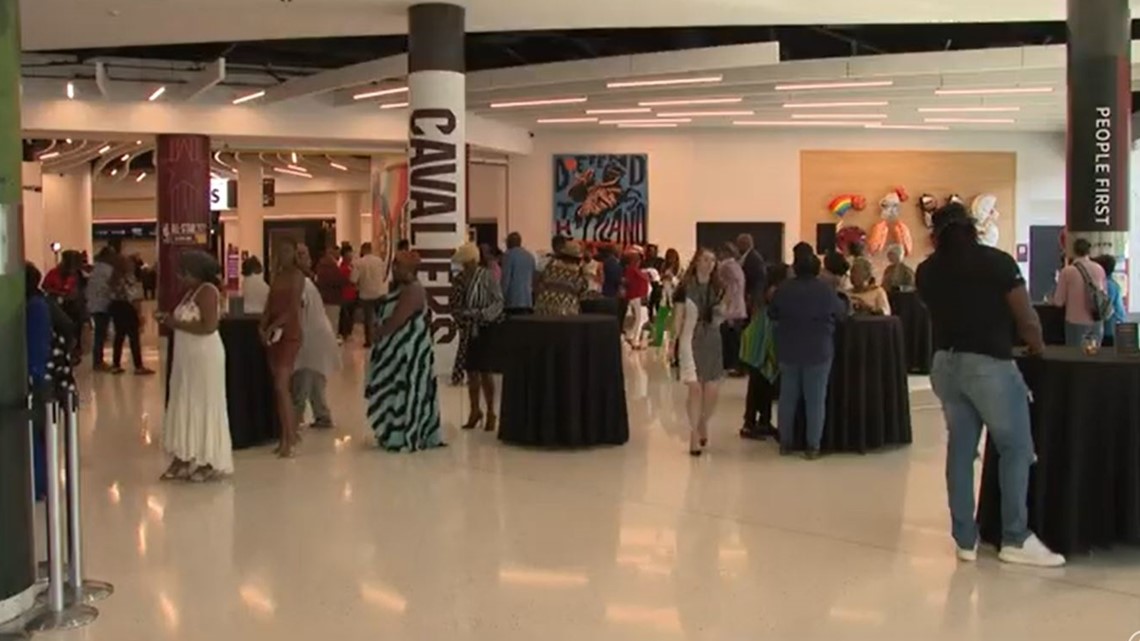 Taste of Black Cleveland returns to Rocket Mortgage FieldHouse
From "Blasian" dishes to Congolese fare, dozens of restaurants serve hundreds of people looking for a taste of Cleveland's black cuisine.
CLEVELAND — Rocket Mortgage Fieldhouse is rocking with Black-owned businesses on Thursday, and there's still time for you to savor the experience!
The annual Taste of Black Cleveland showcase is back for its fourth year and the first time since the COVID-19 pandemic began. Hosted by the Cavaliers and Cleveland NAACP, among others, it began in 2018 as a way for black-owned restaurants to gain exposure, and proceeds go to chefs and owners to cover the costs of participation and also benefit the NAACP and the Cavaliers Community Foundation.
More than two dozen restaurants, food trucks and ghost kitchens are allowed to prepare three signature dishes. Judges voted on food quality, variety and presentation to see who could win a spot as a top restaurant. Every entrant, including husband and wife duo Tiffany and Lloyd Knight of Blasian Fusion Foods, is vying for first place.
"It's a mix of black and Asian," Tiffany told us. "My dad was in the Marines and he met my mom in Okinawa, Japan. We do a lot of cooking from all over, so it's a mix of all cultures."
"It was meant to happen," Lloyd added. "Once again, the food is phenomenal. My wife puts love into every eggroll."
Many restaurants will be at the arena until about 11:30 p.m., so there's still time to come and enjoy some great black-owned food. Admission is $45 and includes a chance to win prizes and a ticket to a Cavs game.